Joseph Joestar:

Next thing you're gonna say is, "I won't be stopped, I'm the ultimate life form!" Aren't you?

Cars:

I won't be stopped, I'm the ultimate l-BITCH YOU GUESSED IT! HOO!
So Obama can write a handwritten letter to Joan Rivers' daughter saying how her mother made him and Michelle laugh (I wonder if this was before or after Joan referred to Michelle as the t-slur) but Obama had no time to call off Ferguson police gassing and shooting rubber/wooden bullets at peaceful protestors?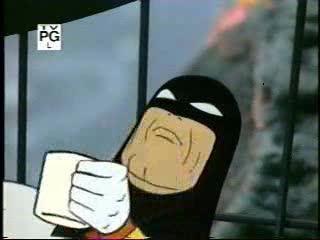 (via animepapi)
"To my only desire"

"The beast of possibility, the symbol of hope…"




The Lady and the Unicorn is the modern title given to a series of six tapestries woven in Flanders of wool and silk, from designs drawn in Paris in the late fifteenth century, The suite, on display in the Musée du Moyen-Âge, is often considered one of the greatest works of art of the Middle Ages in Europe.

Five of the tapestries are commonly interpreted as depicting the five senses – taste, hearing, sight, smell, and touch. The sixth displays the words "À mon seul désir". The tapestry's meaning is obscure, but has been interpreted as representing love or understanding. Each of the six tapestries depicts a noble lady with the unicorn on her left and a lion on her right

The sixth tapestry "À Mon Seul Désir"

This tapestry is wider than the others, and has a somewhat different style. The lady stands in front of a tent, across the top of which is written "À Mon Seul Désir", an obscure motto, variously interpretable as "my one/sole desire", "according to my desire alone"; "by my will alone", "love desires only beauty of soul", "to calm passion". Her maidservant stands to the right, holding open a chest. The lady is placing the necklace she wears in the other tapestries into the chest. To her left is a low bench with bags of coins on it. The unicorn and the lion stand in their normal spots framing the lady while holding onto the pennants.

This tapestry has elicited a number of interpretations. One interpretation sees the lady putting the necklace into the chest as a renunciation of the passions aroused by the other senses, and as an assertion of her free will. Another sees the tapestry as representing a sixth sense of understanding. 

Lady: Mineva Lao Zabi
Unicorn: RX-0 Unicorn Gundam/Banagher Links
Lion: RX-0 Unicorn Gundam "Banshee"/Rhiddhe Marcenas
;____;
(via fuckyeahgundamblog)
YEAH YEAH
HOO HOO
SHUSH!
WOHOOO!
DAMN
BLAAAA!
Wait, so Ken has a "kick hadouken" in Omega Mode and he's the rich sidekick to the main character in this series?

yo

YO
MASTERS FOUNDATION AND GARCIA CONCERN BACK AT IT, CVS3 CONFIRMED!!!
(via marcuscd32x)